Excellent quality plating euipment
We focus on equipment of the highest quality and durability, and thanks to many years of cooperation with our suppliers, we offer it at an attractive price. We provide functional, optimal and at the same time advanced equipment solutions, suitable to work even in the most aggressive conditions.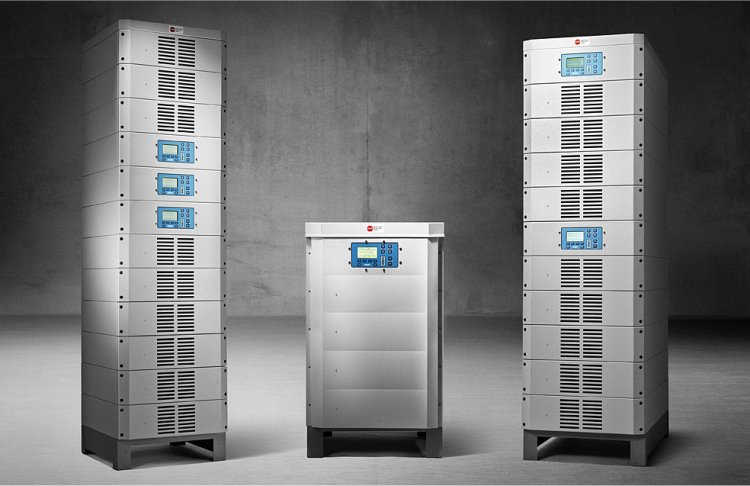 Modular switch mode high current rectifiers FlexKraft:
Short lead time and response time after notified problem
lead time from 4 weeks
24 hours response time
Minimalistic and user-friendly modular system with quick maintenance time
can be upgraded any time up to 60 000A
up to 5 rectifiers in 1 rack
a basic set of recommended spare parts included
issue with a module does not stop the whole process - performance on reduced output
10 minutes for broken module replacement – reduced production downtime for maintenance and repair
Swedish assembly
all FlexKraft rectifiers are manufactured and tested at Surte factory in Sweden
After-sales and technical documentation available in Polish language
both Swedish and local Polish service engineers are available on request
Designed for aggressive industrial environment
water-cooling with IP54 as an option
special power module design that prevents access of polluted bath air to rectifier's sensitive components
ambient temp up to 45°C
Dual output mode

1 dual mode rectifier can control independently 2 separate baths 10-15% cheaper than 2 separate rectifiers
Energy saving of 34% in comparison to thyristor rectifiers
Low ripple of 1% at all output currents
lower product defect rate during plating
References in aviation industry, certified by AKKA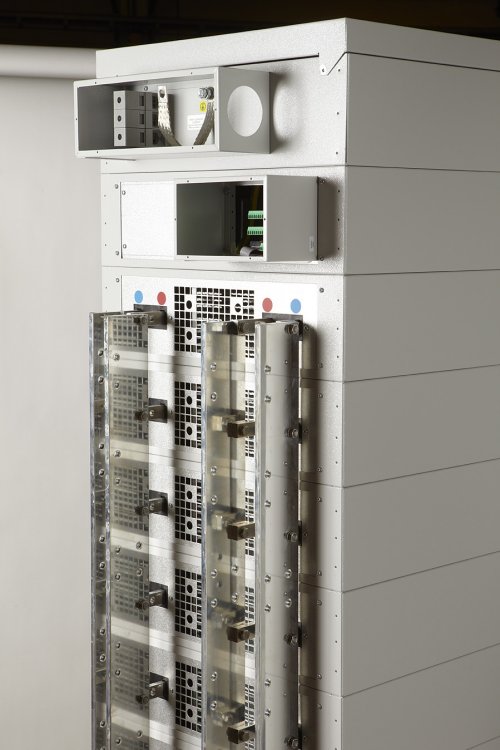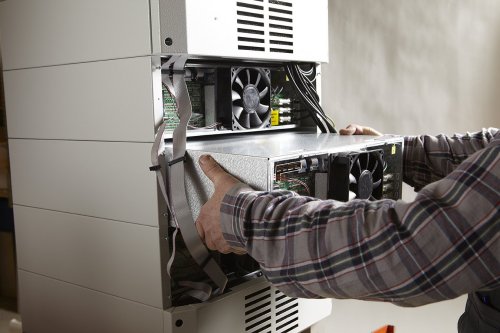 Excellent magnetic, vertical HENDOR pumps and filters. Leak free and thus ideal for transporting aggressive media. Resistant to mechanical strains while maintaining excellent circulation of the medium. The most important advantages of HENDOR pumps and filters:
reliability
robust design, longevity
high energy-efficiency, savings of energy and resources
flexibility (custom made)
after-sales support, fast warranty and post warranty service (any spare parts available min. 10 years after sale)
As a result, the total cost of purchase, installation and maintenance is one of the lowest in the market.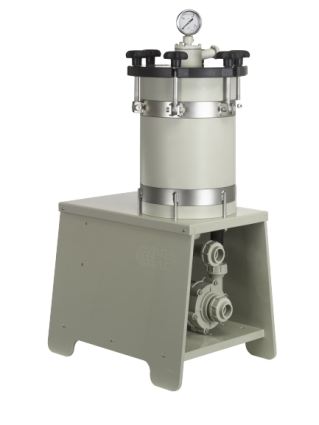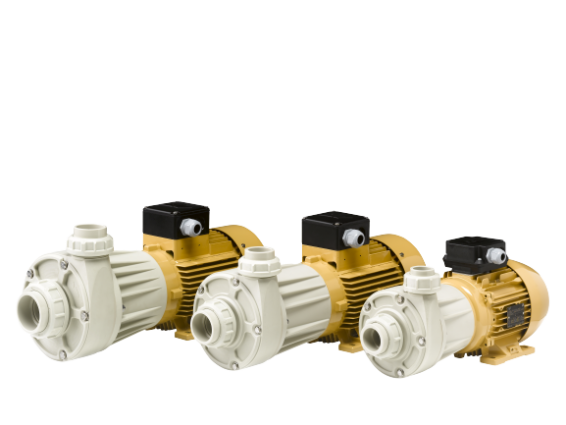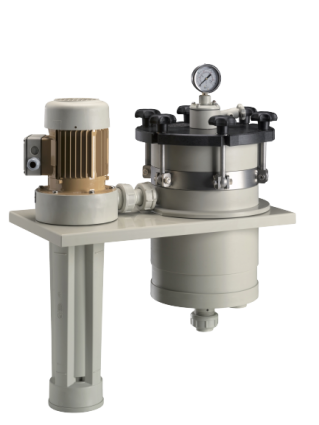 EMEC series of solenoid-driven dosing pumps are ready to be installed and interfaced with all existing production systems - ready to meet any dosing need of different chemical solutions, including those aggressive ones.
We offer 60 different models of pumps with electromagnetic drive, with manual or self-venting, with or without LCD display. Every model is available with different flow rates and working pressures as well as two mounting positions, and some are equipped with compressed-air metering pumps.
All EMEC solenoid-driven dosing pumps are extremely reliable and accurate thanks to high-quality design, microprocessor technology, double ball check valves and PVDF liquid ends for high chemical resistance. As a proof of their excellent quality and reliability, they have a 5-year warranty on PTFE diaphragm.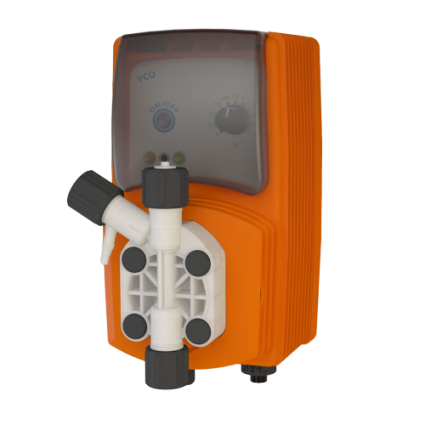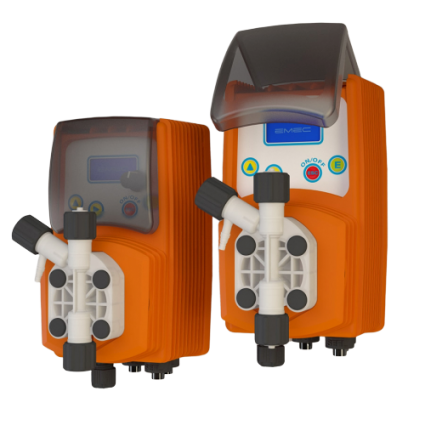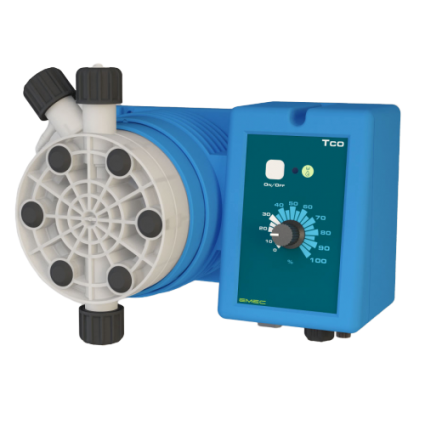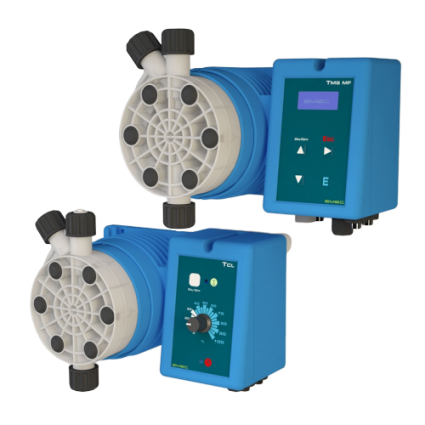 Choosing the right heater ensures necessary resistance to chemical compounds contained in the tank and reduces operating costs. We offer well-proven and attractively-priced heaters, suitable to work in any conditions, available in the following sheaths:
teflon
titanium
ceramic
glass, quartz glass
steel, stainless steel
Our supplier offers countless configurations of respective heater parameters, which can also be customized on client's order. What is more, all wear parts, both sheath and cartridges, are exchanged immediately, practically within 1 working day.
Our offer also includes centrifuges and chillers.